This evening my dear sister and I went to see The King's Speech at the dollar theater. Yes, I realize this movie
was rated R, but I just so happen to live in Mormonville and therefore we get the edited version so it was only PG-13. Yay for editing!!! Well let me tell you, I thought it was FANTASTIC! Seriously it was so good. Now as I am blogging I am doing a little research on this amazing story of King George VI. That is one reason I love movies like this, they always get me interested in what really happened in history. I'm no history major, but I think this might be the influence my mom and sister, being history majors, have had on me. I can see now why this movie got so many awards; it was really well done. I also think the cast was great, so many actors that I actually knew like:
Who wouldn't want Mr. Darcy to be king, right?
He was really funny! It was nice seeing him play someone a little more refined than a pirate.
Although usually I think she is really creepy, I mean you have to be to play Bellatrix Lestrange, but I thought she was very tender and supportive in this movie.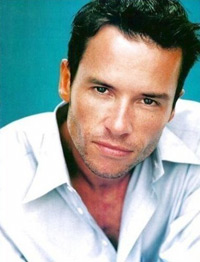 During the whole movie I was trying to think where I'd seen him from and it hit me! He was in The Count of Monte Cristo! Although his character was a total brat, he played it very well.
Um hello! Elizabeth Bennet was in it too! I didn't even recognize her to be honest, until I saw her name in the credits. She certainly looks different.
It's Dumbledore! Goodness they certainly know how to cast royalty, Mr. Darcy and the most powerful wizard ever.
Peter Pettigrew/Wormtail/Nathaniel
I may know him from a few movies. It was interesting to see him playing a guy that wasn't conniving with someone evil.
Basically I felt like I'd seen the whole cast before, which makes me very excited because that doesn't usually happen. Anyways, all I have to say is if you are in Provo and have yet to see The King's Speech, GO SEE IT! You won't regret it and you only have to pay $1.50 (whoever thought it was a good idea to add .50 cents to the dollar theater price should be shunned)!